9-10 Year Old "National"All-Stars
Head Coach: Bill Moriarty
DISTRICT TWO CHAMPIONS!!!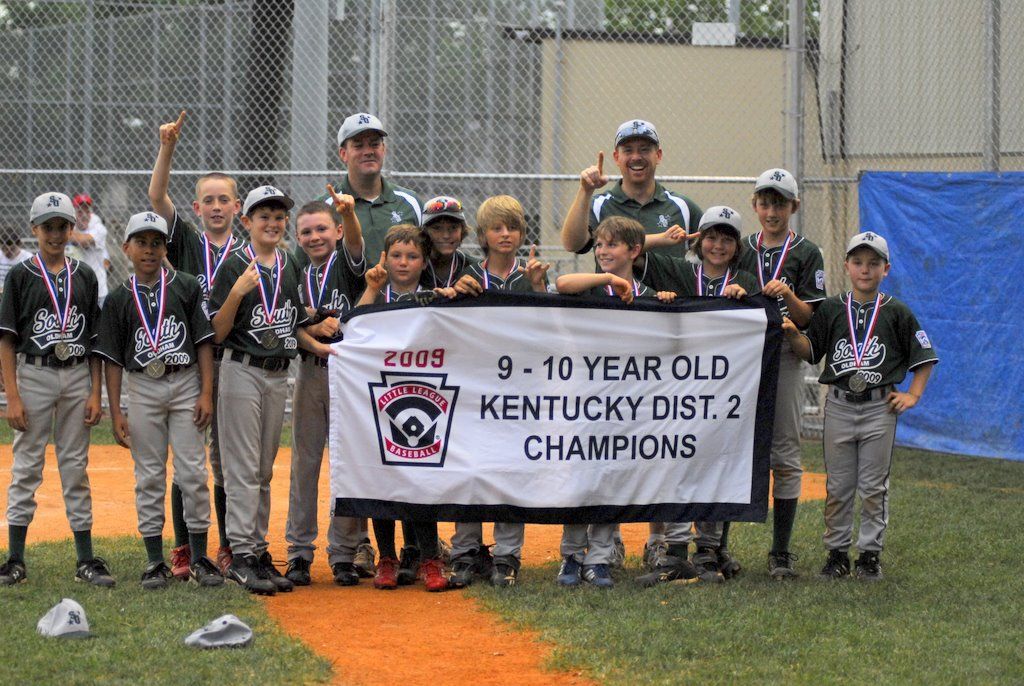 From left to right:
Head Coach Bill Moriarty, Assistant Coach Jeff Johnson
Aaron Gohlinghorst, Devin Bishop, Will Moriarty, Zack Wheeler, Tanner Johnson, Mason Dale, Brendon Daunhauer, Michael Higgins, Stephen Mitchell, Braydon Sisson, Mitchell Stone, and Jacob Schultz

South was the 4th seed in the tournament and came back to beat number 1 seed North Oldham 6-4 and rallied to beat number 2 seed Valley Sports in the bottom of the 6th inning of the championship game, 3-2. South will be traveling to the Kentucky State Little League Tournament in Richmond-Lake Reba Park, Kentucky this weekend. First game will be Saturday July 18th, at 11:00am vs Russell/Flatwoods.