9-10 Year Old "B" Local All-Stars
Head Coach:
Assistant Coaches: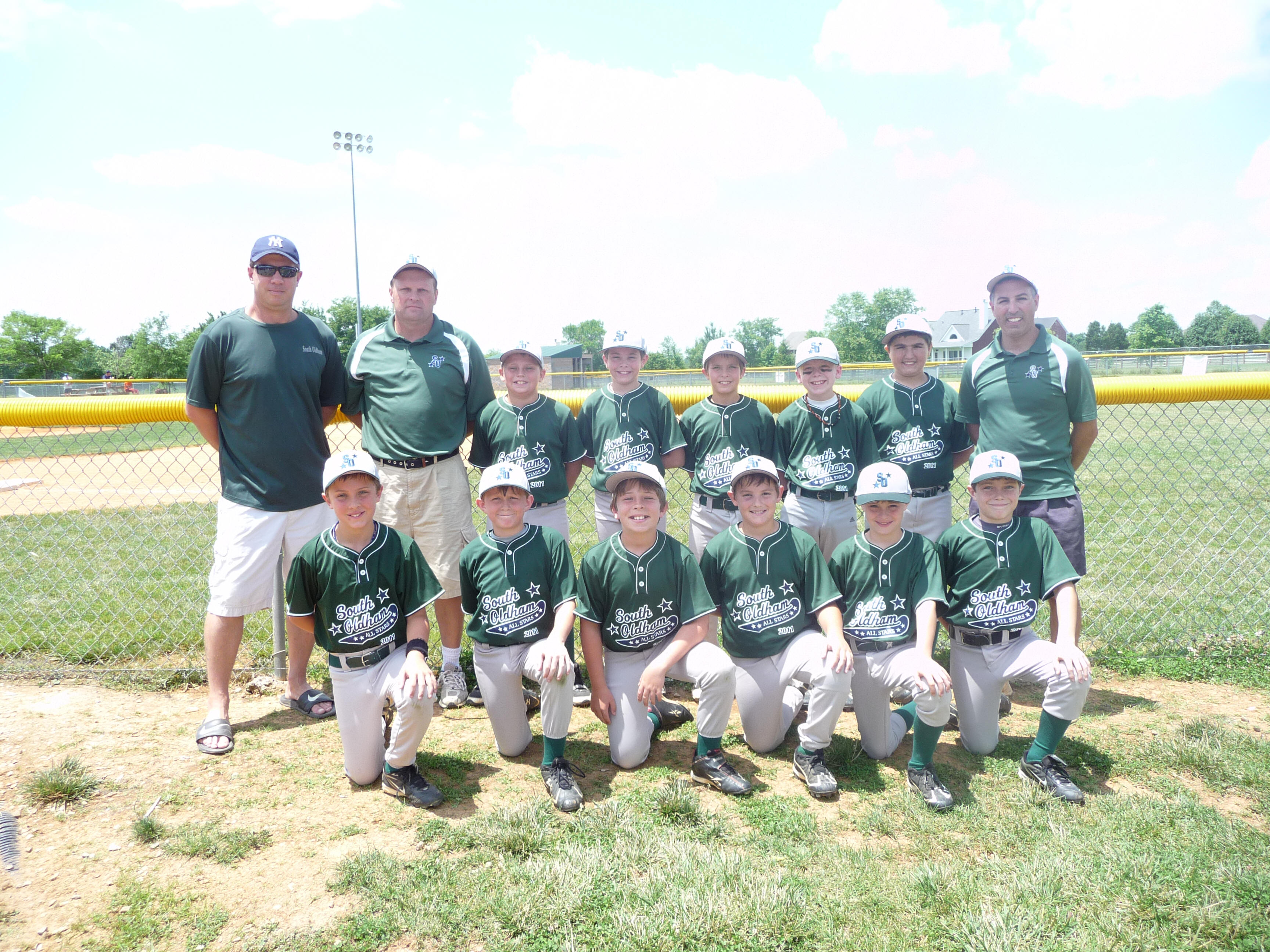 front row, left to right: Nick R, Graham V, Kyle N, Tristen K, Luke S, Nate W second row, left to right: coach Randy Rose, coach Paul Virg, Jarrett P, Grant B, Noah G,
Jake B, Vincent T, coach Vince Tinebra
Saturday June 25 South Oldham 9, Grant County 8
The South Oldham 9-10 "B" squad defeated Grant County 9-8 scoring a run in the bottom of the 5th and a scoreless 6th inning pitched by Vincent T. Game balls were presented to Graham V for defense as catcher, throwing out two runners at 2nd base and one at home plate, and Jake B.who had 3 hits, including the game winner. Other highlights included two scoreless innings pitched by Noah G., two hits by Nick R., and a game ending catch in right field by Grant B.
Sunday June 26 South Oldham 10, North Oldham 8
South Oldham 9-10 "B" came back from a 5-1 deficit to defeat North Oldham 10-8. Game balls were presented to Vincent T for closing out the game, striking out the last two hitters, and Grant B. for his three hits and two runs scored. South batted around in the six run 4th inning, when the tide turned in their favor. Everyone contributed in this victory.