Senior League & Big League
For 15-16 year olds & 17-18 year olds
The South Oldham Little League offers an opportunity for local fifteen and sixteen year-olds to hone their baseball skills in an inter-league environment through our Senior DIvision, against 15-16 year old teams from throughout the metro Louisville area. This season begins in May, right after the local high school teams stop playing.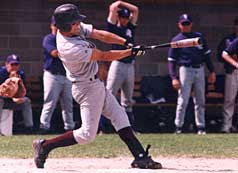 New in 2008 is our Big League Division for 17-18 year olds. Like the Senior Division, the Big League will start in mid-May and will feature competition against 17-18 year old teams from throughout Metro Louisville.
Applications for both the Senior and Big League divisions are accepted through April.
---