Directions to Peggy Baker Park
6887 Abbott Lane Crestwood, KY 40014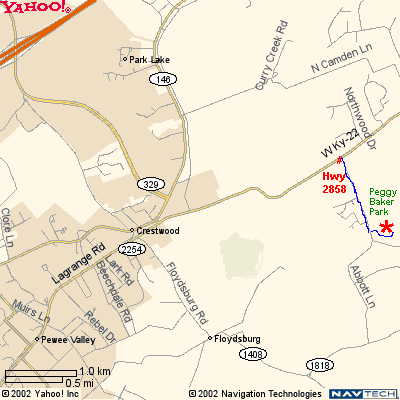 Take Hwy-22 and turn onto Hwy2858. Go about a mile and the Park entrance will be on the left hand side.
Directions to Buechel LL / Seneca High School
Directions to Skyview Park / Jeffersontown
Directions to Valley Sports / PRP High School
O'Neil practice field directions (by appointment only).